To our Members,
It is with great joy and enthusiasm the UniWyo Board of Directors and Executive Team announce a proposed merger with Reliant Federal Credit Union, pending regulatory approval and a supportive vote from the Reliant membership. Reliant is located in Casper, Douglas, Glenrock, and Cody, Wyoming.
This merger will result in a combined organization of almost $700 million in assets and 50,000 members. While both credit unions are financially strong and healthy, this merger will provide economies of scale that can be achieved as a larger institution. It will allow for additional benefits for our members, employees, and the communities of Wyoming. UniWyo and Reliant's missions are already aligned and together we will maintain the notion of bettering people's lives underneath the UniWyo brand. We are thrilled for our credit unions to come together, to get to know each of our employees and members across all markets, and to reach more neighborhoods in Wyoming as we continue to put people first.
While this is an incredibly exciting time, we understand that our members and community partners will have questions as we move toward combining our organizations. Below we have provided you with an initial list of answers to some of those. We encourage you to check back often for updates as we progress through the merger. We look forward to expanding this list to make it as smooth of a transition as possible for our growing membership.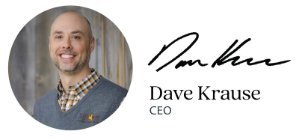 Everything you need to know.